Join us at www.ageofascent.com for a 30 min playtest Saturday, 21th of February, 2015 at 2pm Central US, 3pm East US, 8pm UK/GMT (Desktop browser, mouse and keyboard)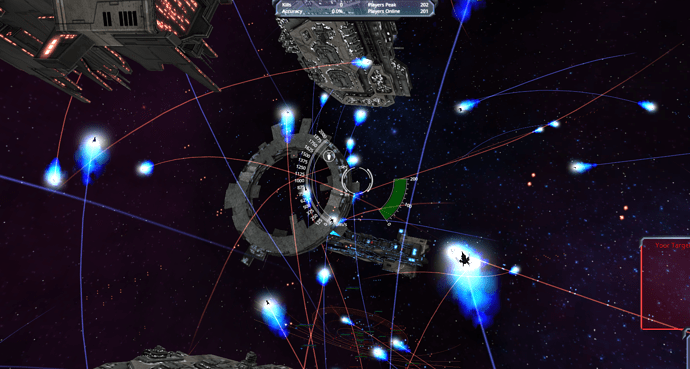 Last week's playtest: Alpha test feedback Feb 7, 2015:
Scores
http://player.ageofascent.com/Home/Scores/2015-02-21/
Release Notes
Scream if you want to go faster? Doubling speed from last test…
Top velocity increased to 1000m/s and 2000m/s at turbo (up to 4,473 miles/hr)
Weapon velocity increase to 4000m/s + current speed (up to 13,421 miles/hr)
Strafing increased in effectiveness
Turn speed is no longer linked to velocity and max turn speed will be constant
IE11 is disabled for this week's test as we are still investigating some recent issues, so Chrome or Firefox is suggested.
Free AoA "Bughunter" T-Shirt for videos of confirmed and definite combat glitches posted to the forum feedback thread
If you want to know the bigger picture and where we are heading don't forget to check out: About Age of Ascent
Thank you all for joining us on this journey!